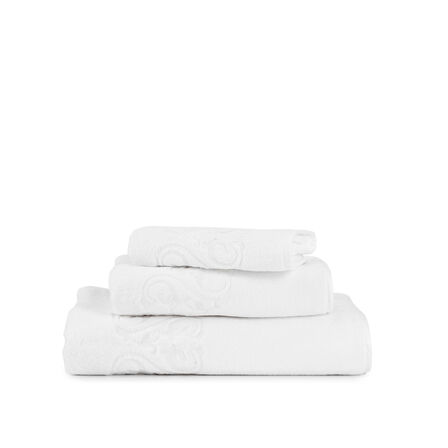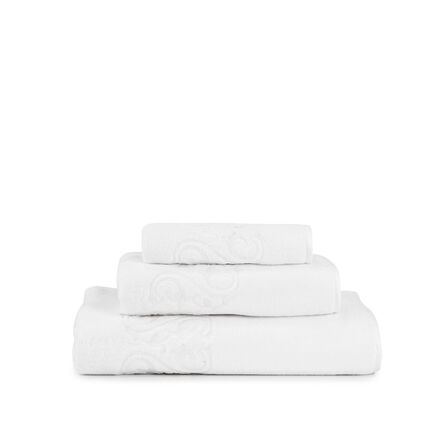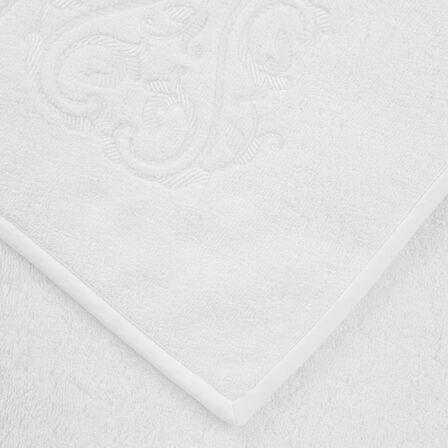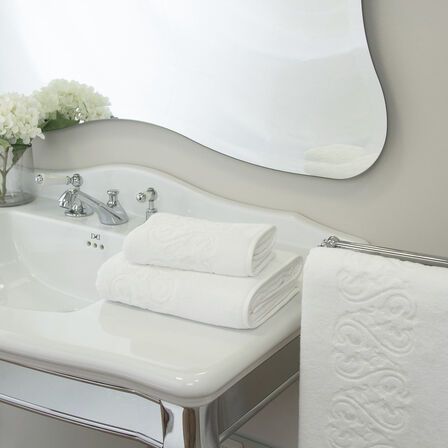 Ornate Medallion Embroidered Hand Towel
The Ornate Medallion Embroidery Hand Towel is composed of soft and absorbent cotton terry and features an intricate arabesque embroidery for a sophisticated look.
Locate Store
Details
Effortlessly complementing any interior, the soft tones of the Ornate Medallion Embroidery Hand Towel and its beautiful embroidery provide a unique accent that is hard to miss. Place it in a guest or master bathroom and transform the space into one that is luxurious and practical. 100% cotton. Made in Italy.
Product dimensions are:
In centimetres: 40x60
In inches: 16x24
sku: 8050844179259
Machine wash in cold water with mild liquid biodegradable detergent without added bleach or whiteners. Dry on low setting and remove before completely dry. Line dry completely then fold and iron.