Luxury Bath Rugs & Mats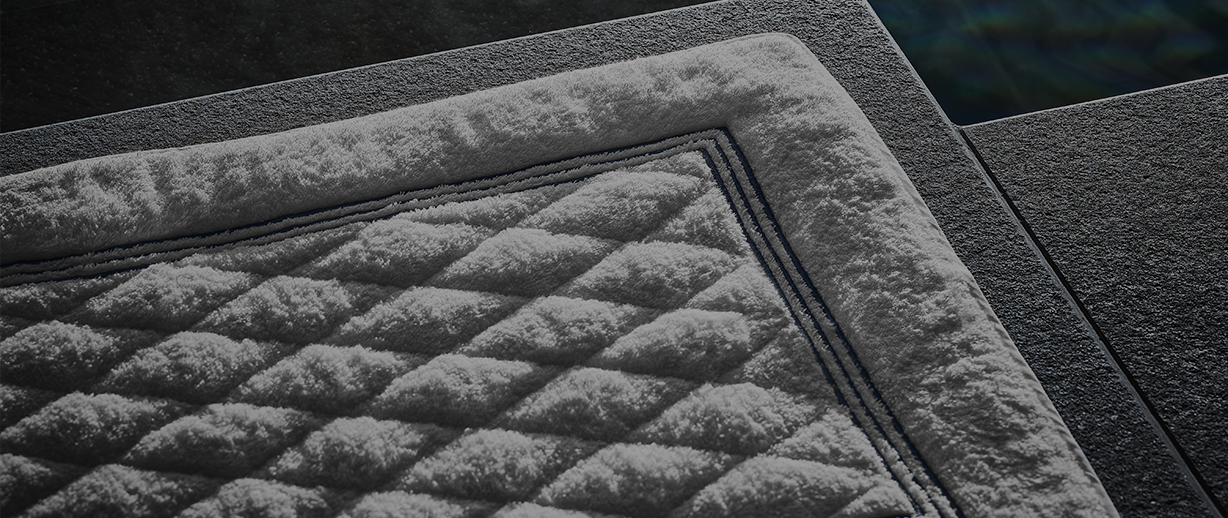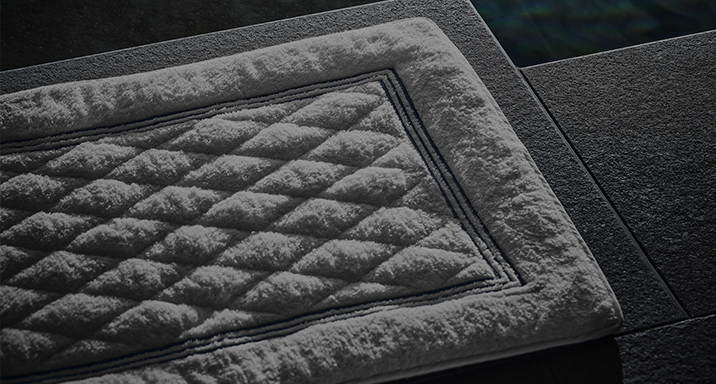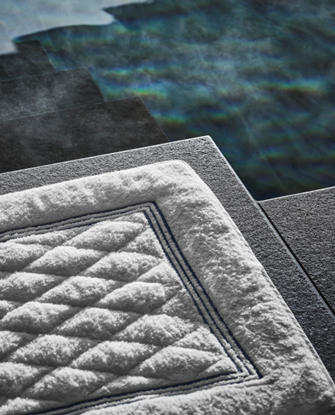 Bath Mats
You'll step out of the bath onto luxurious comfort with our absorbent bath mats. In the Frette tradition, each mat is flawlessly crafted and detailed with a smooth sateen edge or handsome two- or three-line embroidery, so they are pleasing to the eye and abundantly pleasurable to the touch. Bath mats are available in several sizes and colours to suit your preferences and style.
Our sumptuous mats can be used to create a visual centerpiece in your bathroom, providing style, elegance and comfort. These attractive luxury bath rugs match beautifully with the towels from our various bath linen collections, creating an appealing unity throughout the room. For a truly indulgent bath experience, slip into one of our luxuriously soft and thick bathrobes. Create a sophisticated, harmonious look by pairing bath mats and other bath linens with one of our coordinating classic bed linen collections, such as the Hotel Classic collection.
Bathmats should always be washed in cold water with mild liquid biodegradable detergent, but see each individual piece for specific washing instructions.