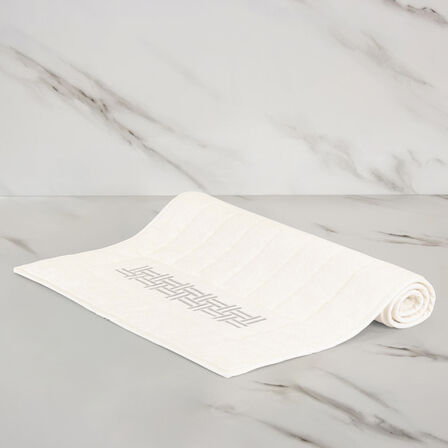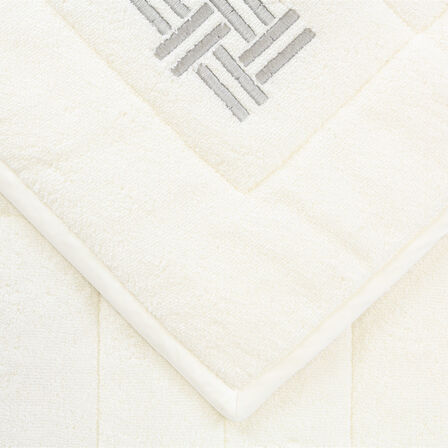 Basket Weave Embroidered Bath Mat
Step out of the bath onto the luxuriously plush Basket Weave Embroidery Bath Mat. This cotton terry mat is both wonderfully soft and highly absorbent. The Frette logo is embroidered on one corner, while bold lines of basket weave patterns can be found along the edges.
Locate Store
Details
The appealing geometric motif found on the Basket Weave Embroidery Bath Mat evokes the traditional arts. Basket weaving itself is one of the oldest known crafts, but Frette has updated this timeless imagery for the modern world. With its luxurious softness, however, you'll likely be thinking more about the exceptional comfort of this bath mat and how beautiful it looks in your home rather than this history of its design motif. composition: 100% cotton inside: 100% polyester Made in Italy
sku: basket-weave-embroidered-bath-mat
Machine wash in cold water with mild liquid biodegradable detergent without added bleach or whiteners. Dry on low setting and remove before completely dry. Line dry completely then fold and iron.