Luxury Euro Shams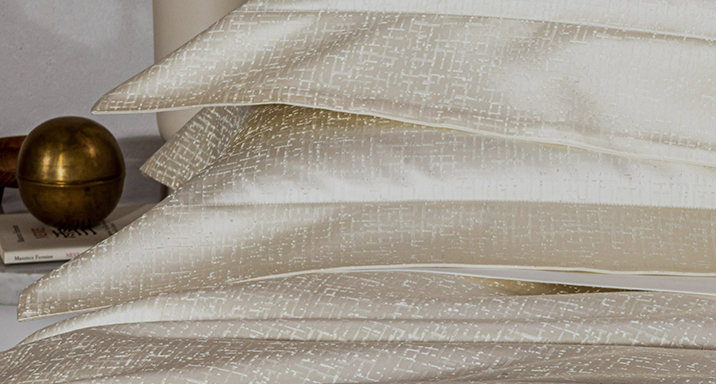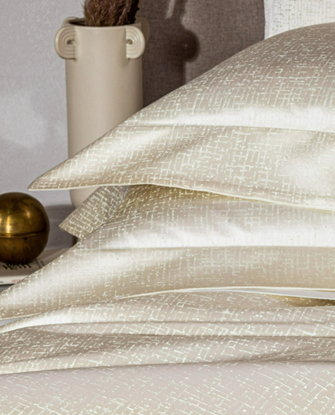 Euro Shams
The secret to creating a stunning bed? Layering. By selecting pillows of different sizes and shapes, your once rectangular bed immediately develops both structure and visual interest. The Euro sham covers a square pillow that usually begins as your bed's base layer, resting on the headboard to create an elegant backdrop. Often called "square shams" and considered decorative, they also moonlight as fantastic floor and reading pillows.
Frette's Euro pillow shams are made to harmonize beautifully with our other bed linens, and they frequently match duvet covers or bedcovers that are part of the same collection. Sharing the same soft, sumptuous fabrics, Euro shams are often finished with crisp flanges around all four edges and a tuck flap in the back. They are wonderfully comfortable to rest against while sitting in bed, reading a favorite book. Because Euro pillow covers feature a convenient tuck flap, they are simple to remove for cleaning or when you decide to update the look of your bedding.
European pillow shams may be available in several sizes, including the standard size of 66x66 cm (26x26 inches) and a smaller, decorative pillow size of 51x51 cm (20x20 inches). To complete your sophisticated layered bedding, place the larger Euro shams at the back of the bed against the headboard, pillows with decorative shams and functional pillowcases in front of them, and then use a smaller pillow with a European sham as an accent piece at the front of the bed. Standard and small Euro shams need not match, but should be coordinated to give your bed a harmonious look.