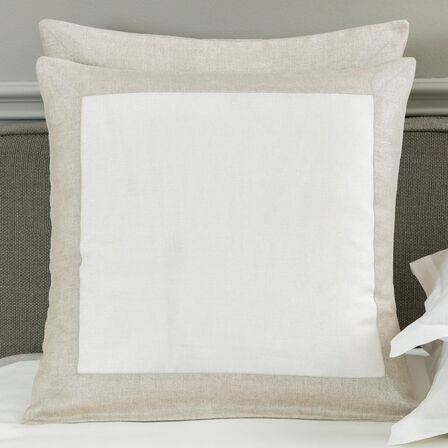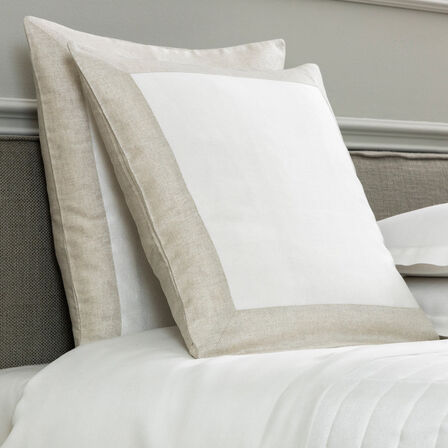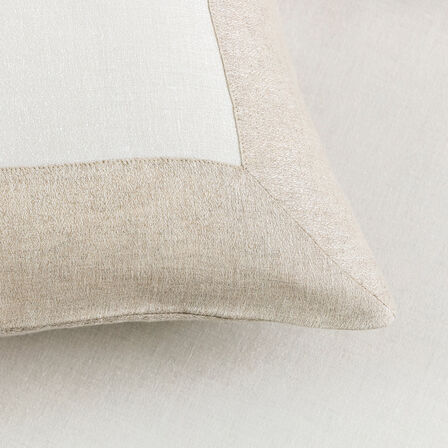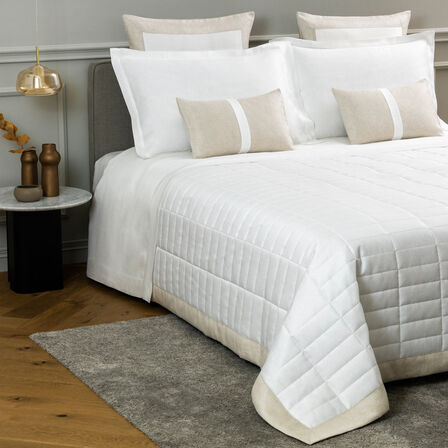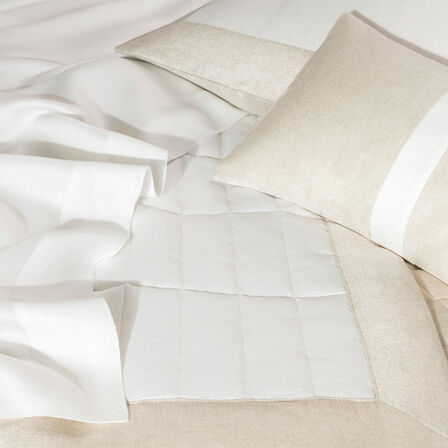 Rectangular Linen Euro Sham
The Rectangular Euro Pillowcase crafted in 100% linen and features a striking contrast border finished with a sleek simple stitch.
Locate Store
Details
A simple but chic addition to any bed, the Rectangular Euro Sham features a solid white front with a natural tan contrast border. 100% cotton. Made in Italy. Pillow filler insert not included.
Product dimensions are:
In centimetres: 65x65
In inches: 26x26
sku: 8050844928628
Machine wash in cold water with mild liquid biodegradable detergent without added bleach or whiteners. Dry on low setting. Remove before completely dry to fold & iron