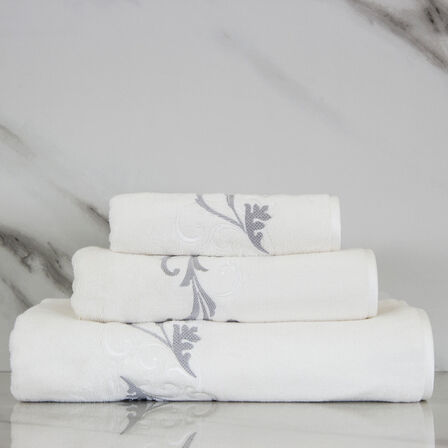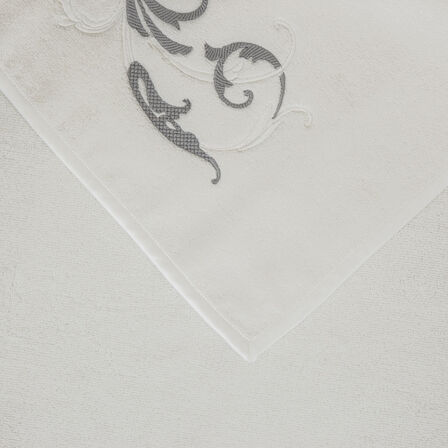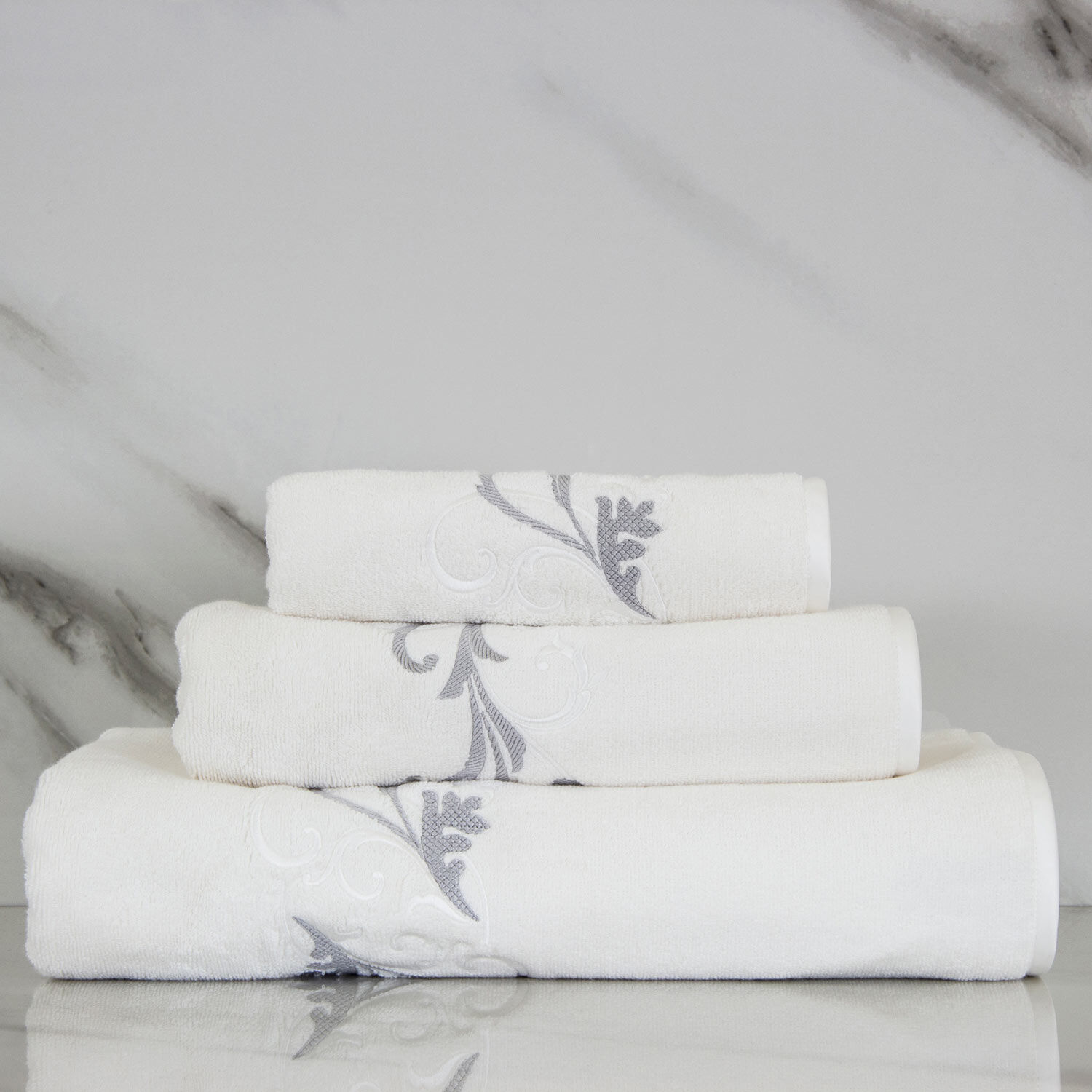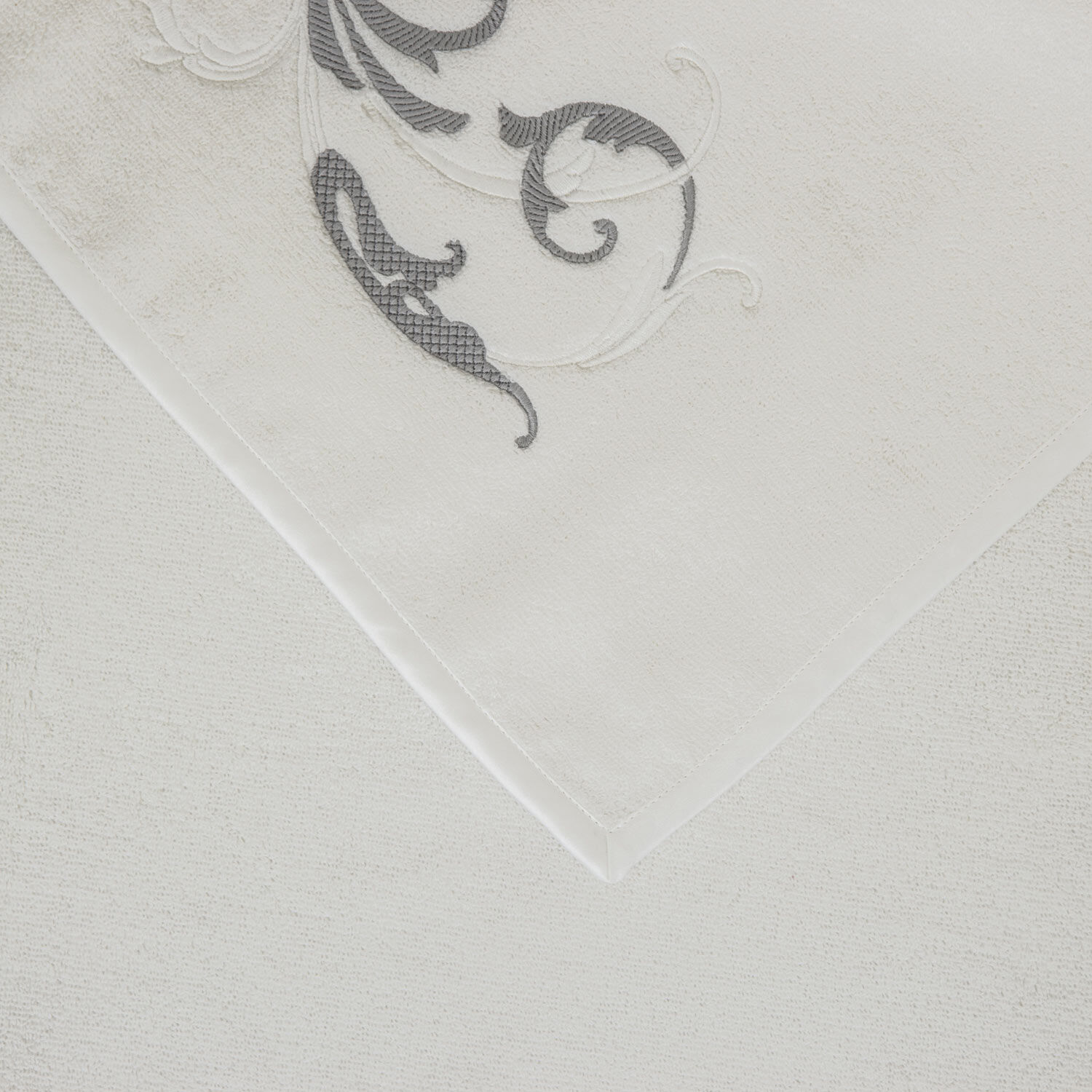 The Tracery Embroidery Bath Sheet is composed of soft and absorbent cotton terry and features an efflorescent embroidery for a elegant look.
Grey-Milk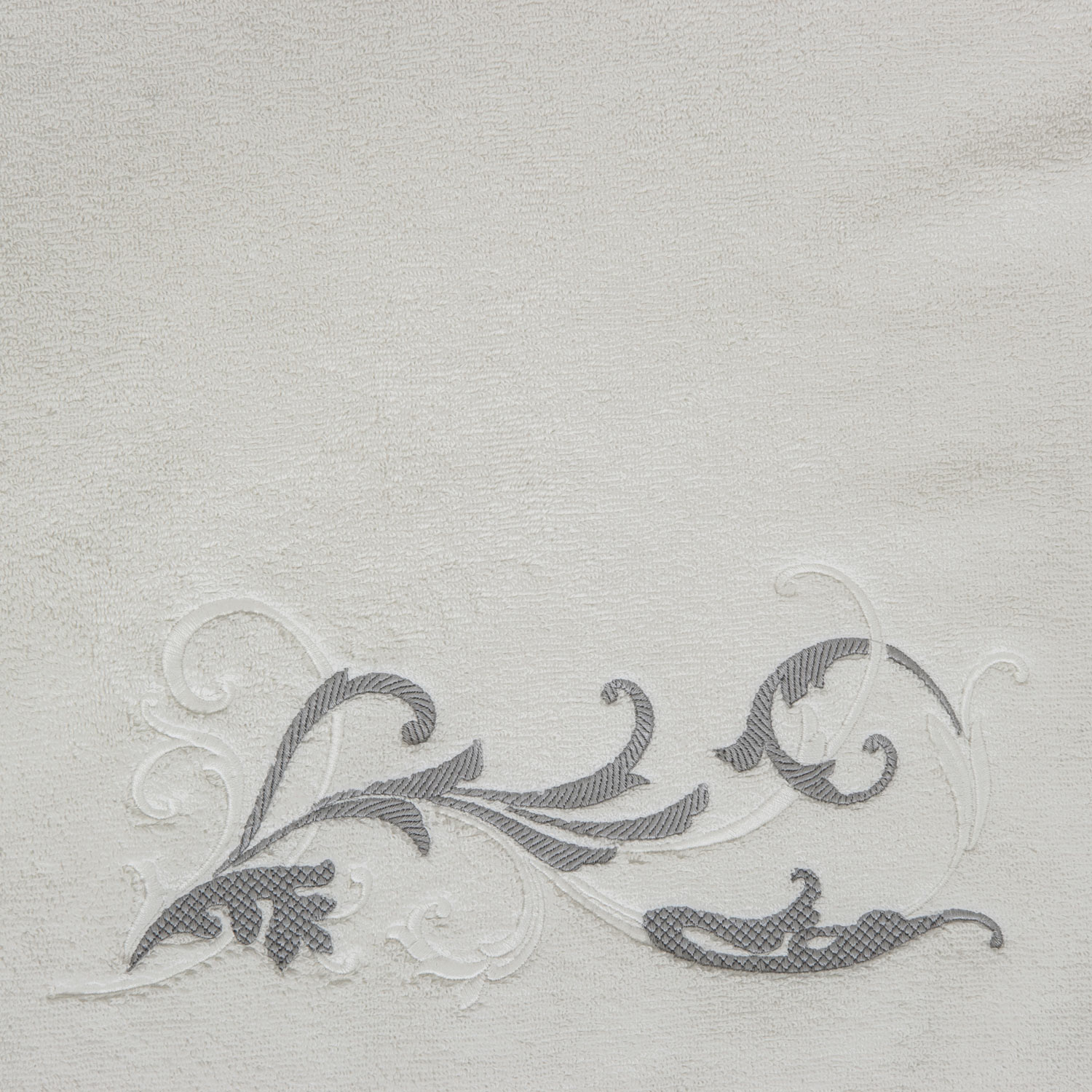 Grey-Milk
Shop in Store
Product Dimensions
In centimetres:

100x150

In inches:

39x59
sku: 8050844500671
Care Instructions
Machine wash in cold water with mild liquid biodegradable detergent without added bleach or whiteners. Dry on low setting and remove before completely dry. Line dry completely then fold and iron.
Oeko-Tek Certification
Frette has a strong commitment to ensure that customers can trust the quality and safety of its products, and works consequently only with factories, suppliers, manufacturers which fully embrace this philosophy and demonstrate high standard of quality and irreproachable ethical behaviours.
All the products are in compliance with the requirements of the standard OEKO-TEX and the REACH regulation. Several production sites are certified under ISO 9001, ISO 14001, OHSAS 18000, SA8000, GOTS and some of them successfully passed ethical audits (SMETA and BSCI methodologies).
Frette has fixed technical standards and quality procedures, all these standards and procedures are shared and accepted by all Frette's factories, suppliers, manufacturer.

Discover The Full Collection