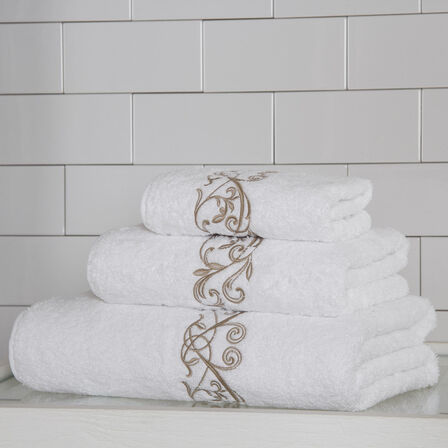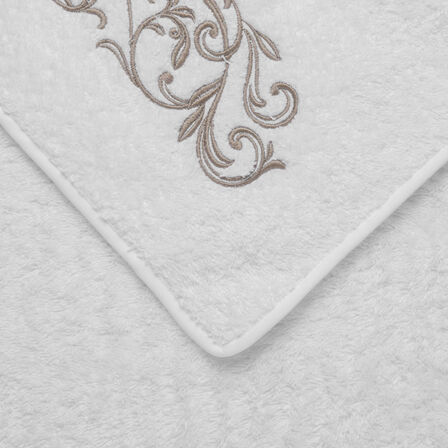 Granada Hand Towel
Soft to the touch, the Granada Hand Towel is composed of terry cloth and features an elegant decorative edge to transform your bathroom experience from routine to extraordinary.
Locate Store
Details
The Granada Hand Towel offers the soft feel of terry towel and features a stunning decorative edge. Composed of supple cotton fabric, the towel features a highly intricate design exquisitely embroidered along the centre. The towel is finished with a cotton sateen trim for added elegance, ideal for any sophisticated bathroom interior. This hand towel, along with the rest of the Granada Bath Collection, coordinates with the Granada Bedding Collection. 100% cotton. Made in Italy.
sku: granada-hand-towel
Machine wash in cold water with mild liquid biodegradable detergent without added bleach or whiteners. Dry on low setting. Remove before completely dry to fold & iron.