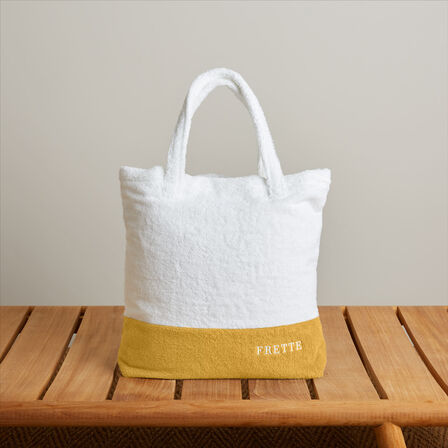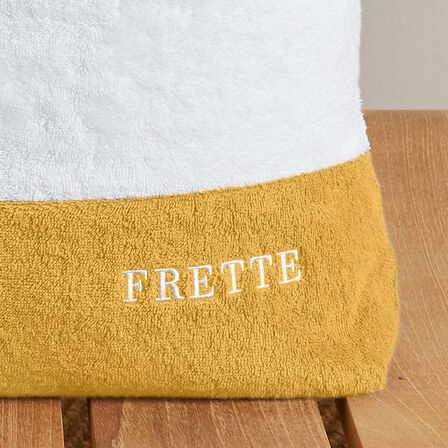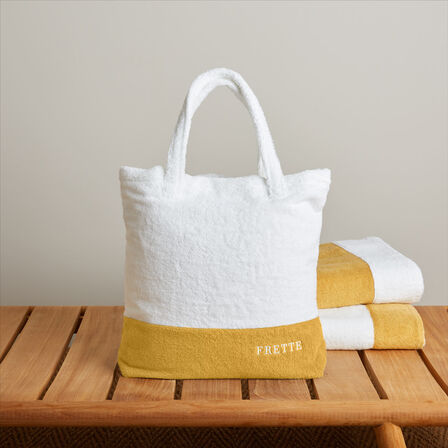 Lido Beach Bag
The Lido Beach Bag is crafted from terrycloth, providing both softness and absorbency, the perfect companion for lounging on the beach or poolside.
Locate Store
Details
Crafted from terrycloth, featuring subtle colours and edged with a contrasting border, the Lido Beach Bag provides absorbency and style for those summer days at the pool or seaside. Pure extra-long-staple cotton. Made in Turkey.
Product dimensions are:
In centimetres: 44x52x11
In inches: 18x20x4.33
sku: lido-beach-bag
Machine wash in cold water with mild liquid biodegradable detergent without added bleach or whiteners. Dry on low setting and remove before completely dry. Line dry completely then fold and iron.