DESIGNER DETAILS
Sharon Lillywhite
OLIVER BURNS
LONDON, UNITED KINGDOM
WWW.OLIVERBURNS.COM
We sat down with London-based interior designer, Sharon Lillywhite Founding Partner of Oliver Burns to discover her design inspirations and the importance of architecture and interior design working seamlessly for the best end result.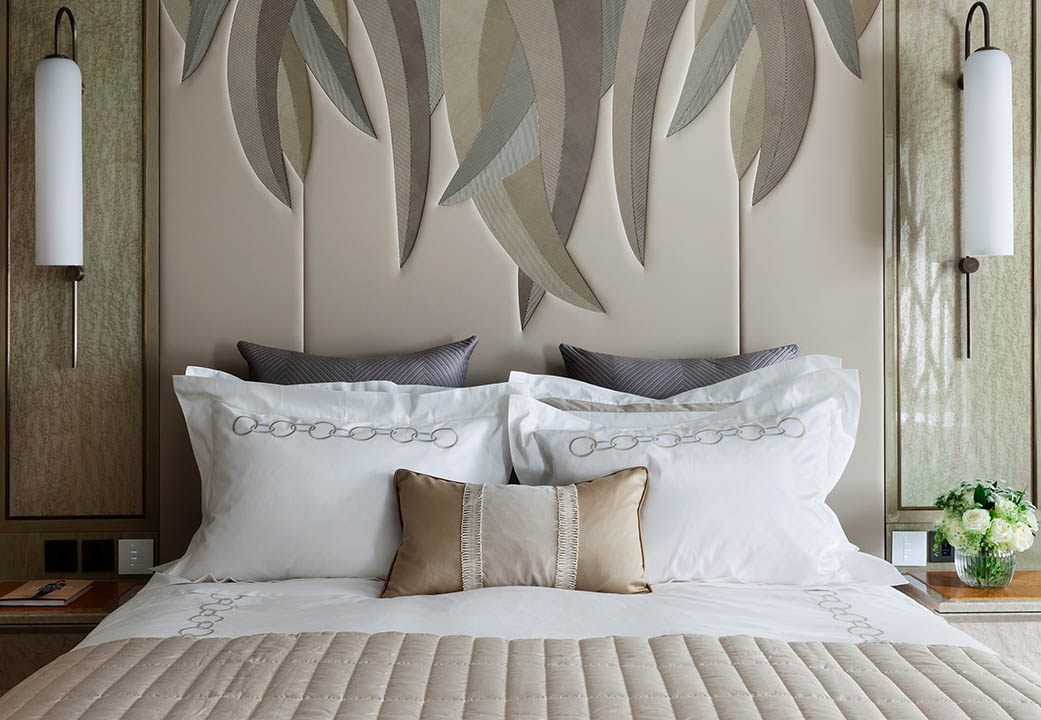 Belgravia Townhouse bedroom designed by Sharon Lillywhite
Photographed by Oliver Burns
Sharon Lillywhite
Interior Designer & Founding Partner of Oliver Burns
Can you tell us how your career in interior design started?
I set up Oliver Burns in 2004 with my partner Joe Burns. The first project we worked on together was the development of Dalton House: a derelict, Grade II listed country house. It was a real labour of love that won us a civic award for the sensitive restoration of a Georgian landmark building. This approach formed our ethos of Thoughtful Luxury, and during that time, the studio has flourished into a multi-disciplinary practice that has a proven track record of thoughtfully designing and building the world's finest homes. From listed heritage buildings through to lakeside villas, we have had our work recognised through numerous design & property awards, including World's Best Penthouse.
Where do you go for design inspiration?
We are lucky enough to work in London and live in the countryside, which is a real contrast. The city provides infinite design possibilities, from the stately architecture of Regency and Georgian residences to its many art galleries and museums; there is endless inspiration on offer. As a team we always visit the latest bars, hotels, and developments and also work closely with our suppliers, like Frette, to ensure we are up to speed with the latest products or create bespoke pieces with them. Living in the country means that the natural world is a constant source of inspiration. We are also frequent travelers for business and pleasure, and I am particularly inspired by Italy and its grand palazzos.
What are the most important steps to take into consideration when designing a new space?
All good design starts with space optimisation and careful planning to consider the available space as a whole. We go through an exercise of understanding how the space will be used, and conduct initial spatial planning based on the brief and our extensive experience.
During the initial stage of the design process, we create an overall look and feel for the project. We achieve this by interpreting the client brief, interrogating the architecture of the building and creating a narrative around which to build the design. An overall design intent for the project is set out as a whole, and we address the look and feel of all keyspaces. It is critical to keep in mind any M&E (Mechanical and Electrical) considerations early on so that lighting, technology, heating, and cooling requirements, and security can be factored into the overall design.
We have a talented team whose combined technical and creative expertise is designed to solve the most demanding requirements on our projects and provide turnkey solutions. We believe architecture and interior design should work seamlessly together in order to deliver the best end result.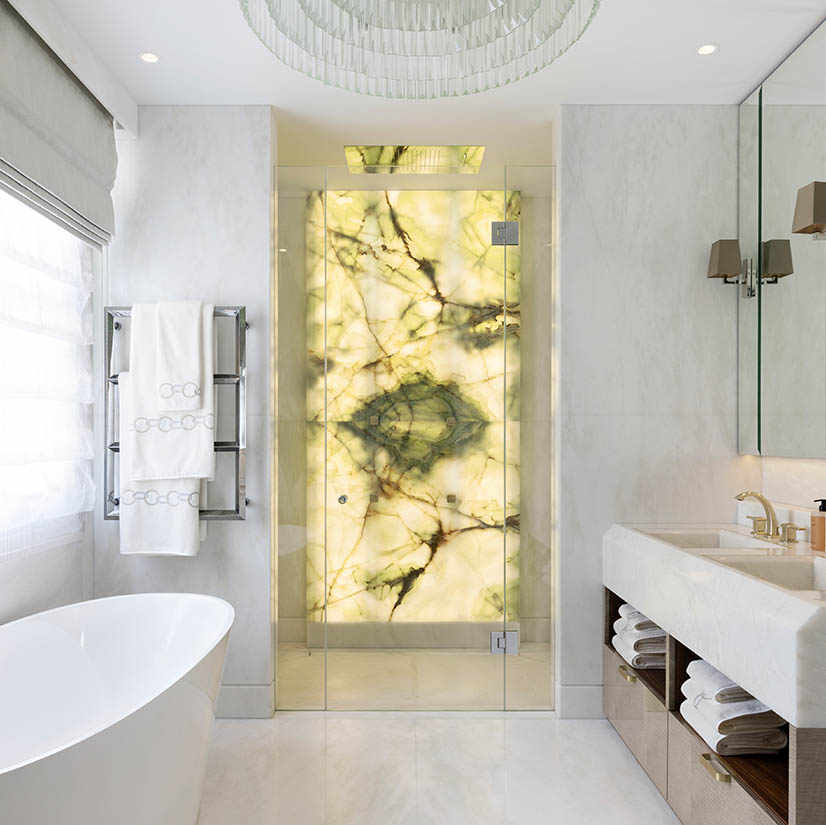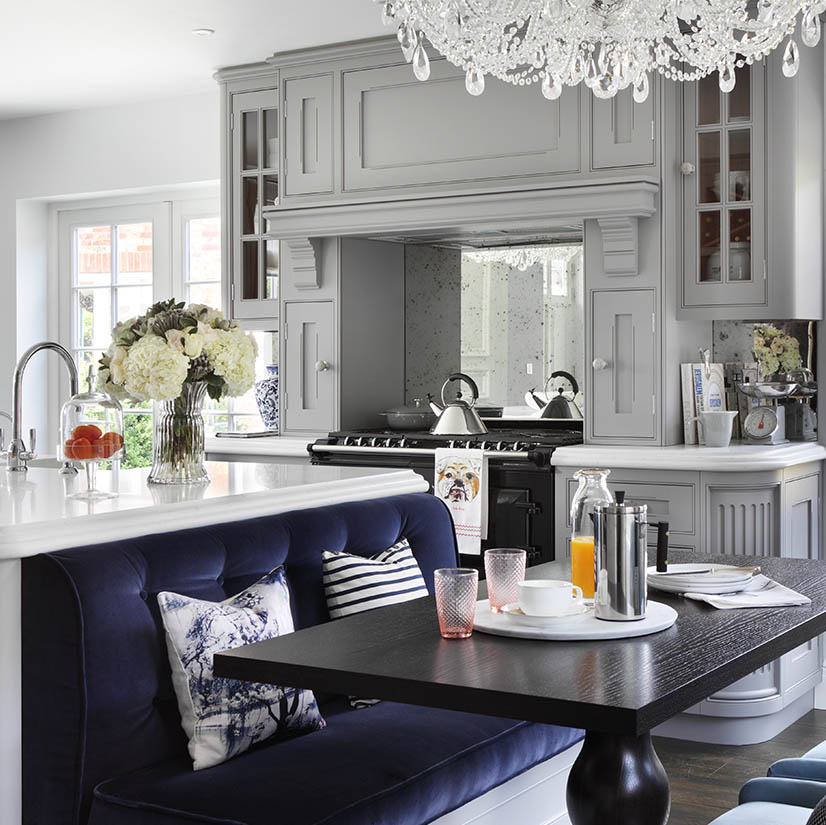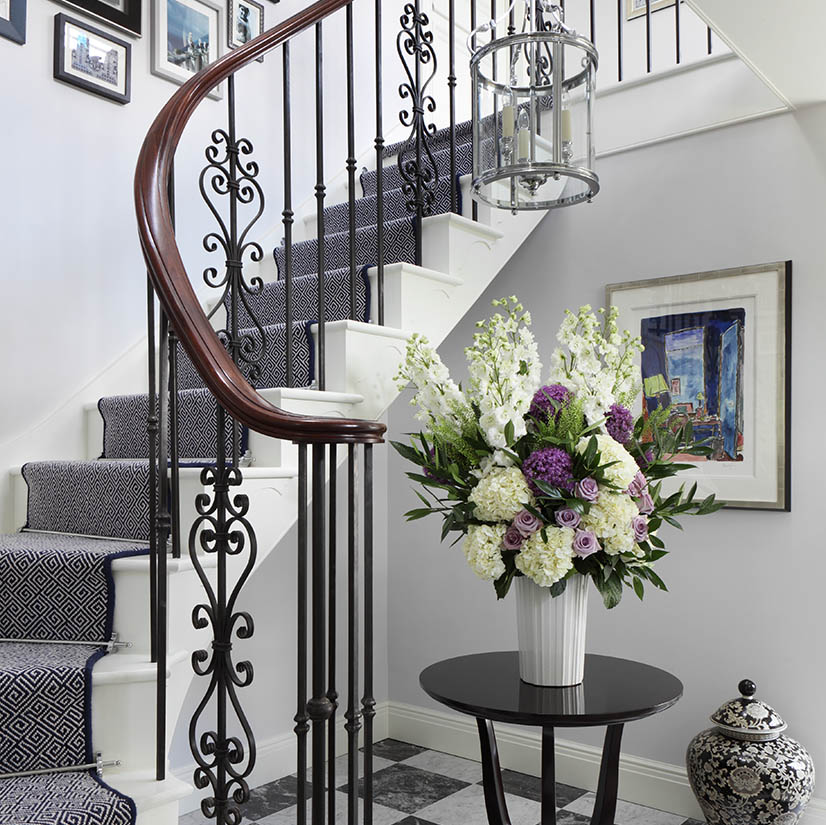 title="" width="400" />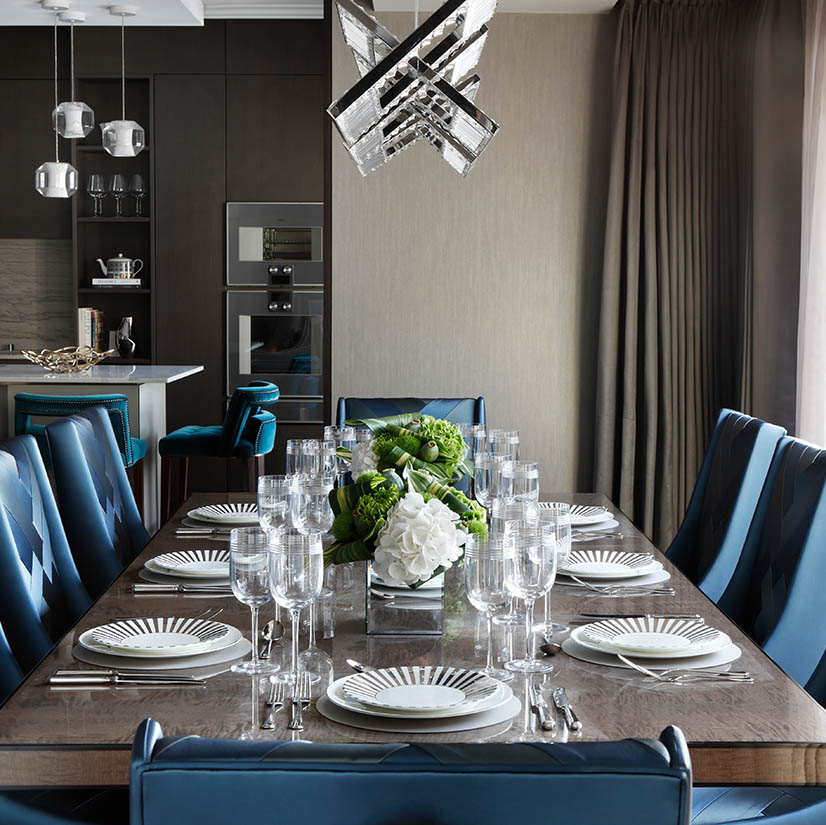 Belgravia Townhouse bathroom designed by Sharon Lillywhite
Photographed by Oliver Burns
"All good design starts with space optimisation and careful planning to consider the available space as a whole."
Which book, magazine or site related to design is your favorite?
As a studio, we gain inspiration from a wide variety of sources. Elle Décor and Architectural Digest never fail to provide beautiful content. In addition to Instagram, I also love Pinterest as it is a great resource to organise what is currently inspiring us and our clients.
From your experience, what is the best decorating advice you can offer someone?
Starting out with a neutral palette and adding colour and texture is always a good start point, particularly if you are building your design confidence.
Are there any upcoming projects you're especially excited about?
There is one that I am particularly excited about; a stunning hospitality project and something really different to what we have done before – that's all I can say for now – watch this space!
How did you go about decorating your own home?
Our family-home is very relaxed – more laid-back luxury rather than formal, to cater for kids and muddy paws! The design draws inspiration from Georgian architecture as well as the colours and materials of the Amalfi coast where my husband and I honeymooned. It's a contemporary take on classic design principles. My favourite part of the house is the bespoke three-story staircase we created to curve up through the house, around three bespoke lanterns. It is a lovely statement and gives the entrance a special sense of arrival.
What is your personal Style of Living?
As a studio, we don't have a set 'house style' as each project and each client is unique. Instead, we have a set of guiding design principles that informs everything we do, from conceiving the original design narrative right through to how our mood and finishes trays are presented. In terms of signatures, we are very well known for the final dressing and styling of properties which we work incredibly hard on. We call it 'super-styling' as we curate every last detail from objet to artwork to ensure the design narrative is weaved through the entire scheme.
Why is quality of sleep important to you?
Sleep is everything! There is nothing more satisfying after a hot bath than getting into clean and super comfy sheets. I used to be able to thrive on five hours but now I definitely need 8 hours of beauty sleep to be on form for the new day ahead.
What are your "Frette Favorites?"
I love the classic and timeless pairing of the Links Embroidery duvet cover and pillowcases with the Luxury Herringbone Decorative Cushions, as used in the master bedroom of our Belgravia Townhouse in London.
What is currently on your nightstand?
My current read - The Monk Who Sold His Ferrari, a Fornasetti candle and a small posy of fresh white hydrangeas.
Discover Our Hotel-Inspired Collections