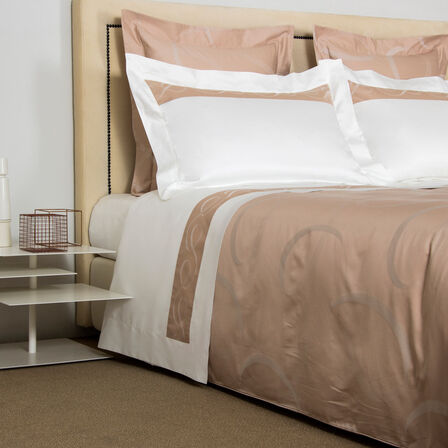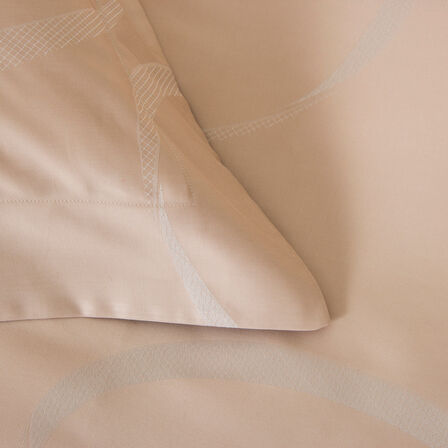 Ribbons Duvet Cover
Embrace the soft, sinuous swirls of the Ribbons duvet cover. Crafted with yarn-dyed cotton sateen jacquard with woven ribbon motif, this wonderfully luxurious duvet cover evokes a sense of safety and peaceful relaxation.
Locate Store
Details
The subtle swirling ribbon design of the Ribbons duvet cover is gentle and calming, and the warm, silky cotton sateen is an opulent delight. Choose your perfect duvet filler from our fine selection, with just the right amount of fill-power to keep you comfortable throughout the night. The delicate swirls of the Ribbons duvet cover are a beautiful match for the Ribbons Border Collection, or coordinate this elegant duvet cover with the Pearls Embroidered sheet set for a stylish combination. Pure extra long staple cotton. Made in Italy.
sku: ribbons-duvet-cover
Machine wash in cold water with mild liquid biodegradable detergent without added bleach or whiteners. Dry on low setting and remove before completely dry. Line dry completely then fold and iron.