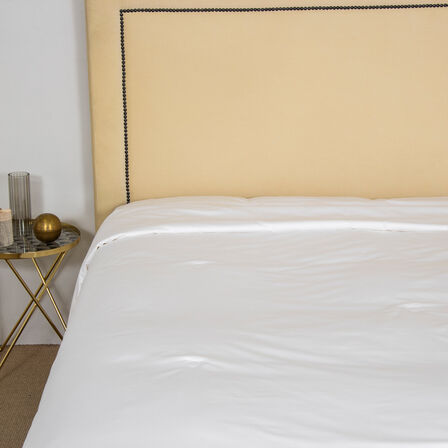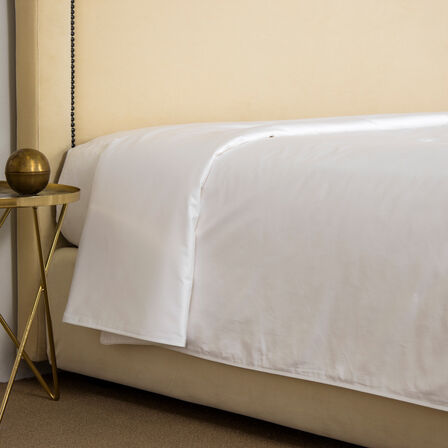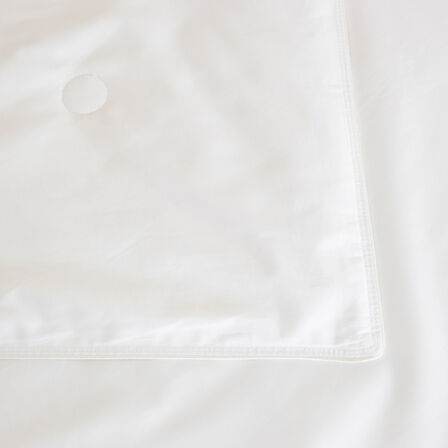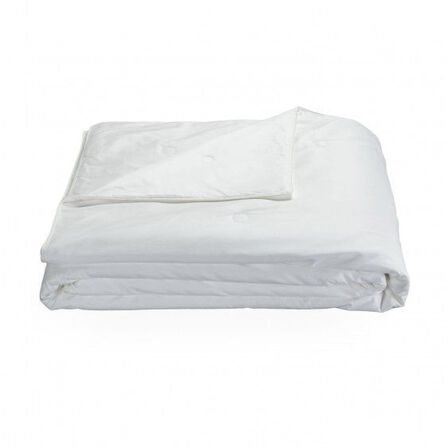 Villa Silk Duvet Filler
The Villa Silk Duvet Filler is filled with pure Mulberry long fiber silk and encased in 300 thread count smooth and lustrous long-staple cotton sateen.
Locate Store
Details
The filling of our Villa silk duvets is composed of enhanced pure Mulberry long fiber silk, encased in 300 thread count 100% cotton sateen. The particular length of the fibers allows stretching from edge to edge without any need for box stitching to keep the fibers in place. Naturally long Mulberry silk fibers offer the best insulation and heat retention properties thanks to their closed hollow structure, supreme moisture management and breathability factor. TOG rating: 7,5 - 100% silk, 100% cotton. Made in Italy.
sku: villa-medium-silk-duvet-filler
Machine washable at a recommended temperature of 86°F max. Tumble dry low at a reduced temperature of 140°F max. Do not bleach, do not iron, do not dry clean.