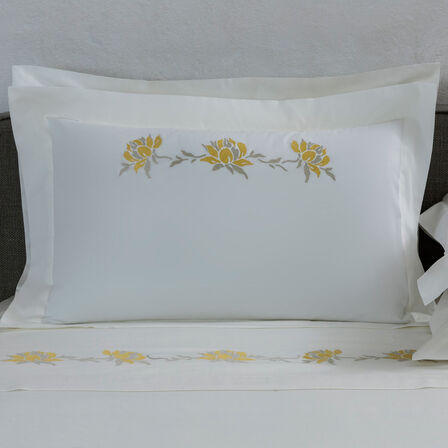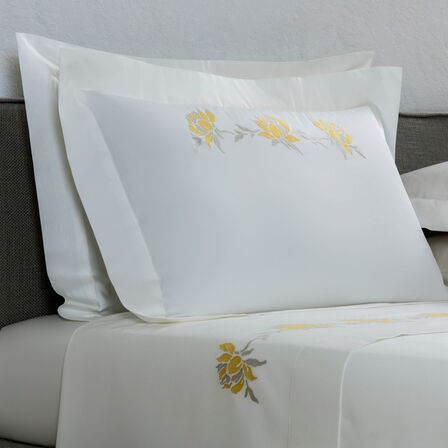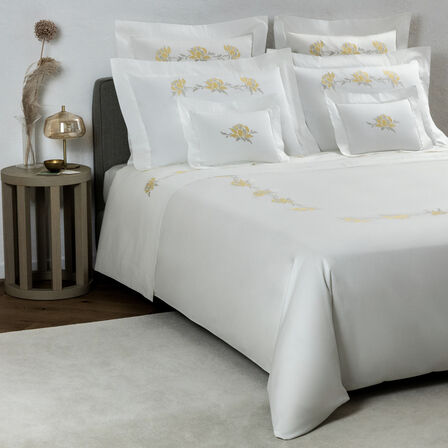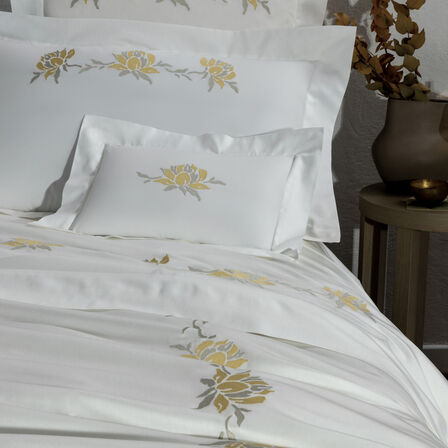 Peonia Embroidered Sham
Crafted with pure cotton sateen and featuring an intricate floral embroidery, the Peonia Embroidered Sham is delicate yet modern, the perfect blend of classic styling and contemporary design.
Locate Store
Details
The Peonia Sham from Frette features an intricate hand embroidered floral border. Pair the sham with coordinating Peonia Duvet or mix with other classic styles. 100% cotton. Made in Italy.
sku: peonia-embroidered-sham
Machine wash in cold water with mild liquid biodegradable detergent without added bleach or whiteners. Dry on low setting. Remove before completely dry to fold & iron